Our Visionaries :
Childhood:

Chhotu Ram was born on 24 November 1881 in Ohlan clan of Jat Hindu family in village Garhi Sampla of district Rohtak in present day Haryana, India. His parents were Chaudhari Sukhiram Ohlan and Sarla Devi. His childhood name was Ramrachhpal.


Education:

Chhotu Ram started primary school in Jan 1891. He studied at middle school in Jhajjar, 12 miles from his village. He left Jhajjar to be enrolled in the Christian Mission School in Delhi. He passed his intermediate examination in 1903 and then enrolled in St Stephens College from where he graduated in 1905 with distinction in Sanskrit as his main subject, which he chose rather than English. In 1907 he organized a mass meeting of Jat Mahasabha in Muzaffarnagar. He gained his LLB from Agra College in 1910 and began practice as advocate in 1912. He started Jat-Anglo Sanskrit School on 26 March 1913 in Rohtak. He joined National Congress in 1916. Sir Chhotu Ram worked as the president of the Rohtak District Congress Committee from 1916 to 1920.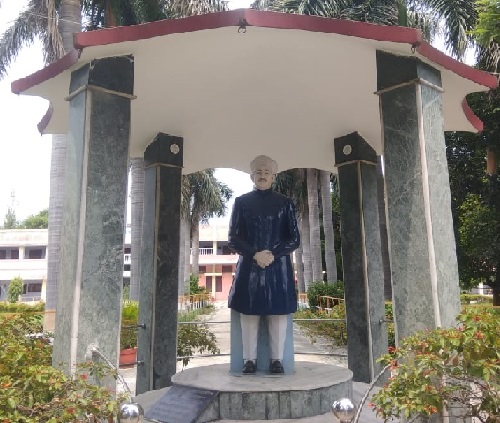 Honorable Ch. Chhotu Ram Ji

A Messiah For Farmers:

After 1920, Sir Chhotu Ram tried to create a non-sectarian peasant group consciousness. He formed in 1923 the Unionist Party (Zamindara League); a cross-communal alliance of Hindu Jats and Muslim agriculturists committed to the Land Alienation. The Punjab Alienation of Land Act was passed in 1901 (Sir Chhotu Ram Act). He realized that if the Punjab peasantry were freed from two basic constraints of deprivation of the full right of land for reasons of indebtedness and lack of irrigation facilities, their socioeconomic conditions would improve tremendously.
He created a Unionist Party which won elections in 1935, forming Provincial government in the capital Lahore. As revenue minister he brought in changes in the law to stop the practice of usury (charging interest on interest) and thus was able to remove the scourage of money-lenders who were exploiting the farmers. As a mark of gratitude the Jats even today call him "Chhota Ram"(Little Ram). Sir Chhotu Ram was the person who initially approved the Bhakhra Dam Scheme . He got an agreement between the Maharaja of Bilaspur, in whose territory the waters of river Sutlej were to be impounded. And the Punjab Government signed only a few weeks before he died on January 9, 1945. He laid the foundation of the 'Green Revolution' and the socioeconomic prosperity of the region, which is evident today. He saw the peasant as the agent as well as the beneficiary of the change.


Political Views:

Sir Chhotu Ram was greatly influenced by the forceful poetry of Dr. Mohammad Iqbal. He studied Geeta and was very much influenced by its philosophy. There are many instances, which represent his value for education and compassion for the poor. A substantial Portion of his salary as minister was set aside for scholarships and stipends to bright poor students. A large number of students have completed their studies with assistance received from Sir Chhotu Ram and have made their mark in the life and are in high positions. Sir Chottu Ram collected a large amount of funds for the victims of earth quake of 1934. He moved from village to village. Earlier in 1933 he had raised funds for the flood victims of Rohtak town, along pandit Shri Ram Sharma. Any surplus funds available were diverted to Bihar. For him every part of India was equally dear as his own native place. Sir Chhotu Ram will be remembered for what he did for the society at large, on lasting basis. The enactment of the two golden agrarian laws was mainly his contribution. These were the Punjab relief indebtedness Act in 1934 and the Punjab Debtor's Protection Act in 1936, which emancipated the peasants from the clutches of the moneylenders and restored the right of land to the tiller. He was benevolent par excellence a Good Samaritan. Sir Chhotu Ram was one of the most enlightened leaders in modern Haryana. He was a thinker, fine orator and a prolific writer Indian Govt. has issued a commemorative stamp on Sir Chhoturam on 9 January 1995.